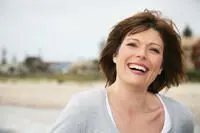 New Travel Therapy Program
https://www.facebook.com/Disco...
Life-Long Healing Begins with Discovering, Building, and Celebrating Healthy Relationships
DISCOVER-ME· SUNDAY, MAY 20, 2018
Discover-Me Travel Intensives will help you recognize the change you want and need. We will give you a giant boost to begin and accelerate your journey of change. Discover -I recognize that all human wounds stem from ruptures in relationships with self, others, and God. Relationship ruptures fuel experiences of anxiety, depression, grief, and shame. Find your authentic self and empower your voice in the safety of womankind. In addition to making healthy and helpful connections, each intensive includes leading-edge trauma-informed therapies to heal attachment wounds that arise from chronic developmental trauma, shock trauma, grief, and other related injuries. Some intensives will focus on physical ailments such as IBS and fibromyalgia. Others will focus on parenting and pre/postnatal issues.
Discover-Me Travel Intensives will help you better regulate your mood; reduce experiences of emotional isolation; build greater self-confidence, self-esteem, resilience, and self-compassion; and increase self-knowledge, healthy boundaries, and self-care.
Each journey consists of a week-long program on a luxury cruise ship. The daily program includes therapies such as EMDR, clinical hypnosis, The Safe and Sound Protocol (sensory integration for better mood regulation), HeartMath biofeedback, and process group discussion. Therapies are offered by trained and licensed therapists.
Discover-Me therapists are informed by their Christian faith; this means we work very hard to live with Christ in our hearts and bring His presence to others. You do not have to be a Christian to join us on the Discover-Me Intensives. While we are comfortable with prayer and devotions, we recognize that we are not Biblical scholars and therefore do not preach; we humbly seek to do His will through our actions. All are welcome.
Visit our Discover-Me Facebook page and sign up for our newsletter alerts to get the latest information.