Burgerbread Press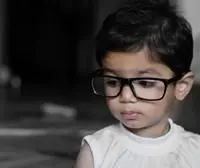 Scroll down for the Good Parent Workbook information
Burgerbread Press offers practical, evidence-based therapeutic guides for consumers and practitioners interested in making lifelong positive change in self and in clients.

Leading-edge research in neuroscience and hypnosis is packaged in the form of workbooks, downloadable audio, apps, and online courses to make information affordable, easily accessible and readily usable for both professionals and individuals who are interested in content-rich material but not interested in wading through clinical jargon.

Mental health practitioners and other professionals in the helping fields have permission to print the workbook pages to use as handouts in group therapy sessions or workshops.

The audio files are accessible through the links found below. This is to ensure that users of the audio files are aware of their hypnotic nature and it is recommended that practitioners get informed consent from clients. Anyone who accesses the workbook related hypnotic recordings through this site will automatically accept the terms of the below agreement.
Hypnosis Agreement

Click on the appropriate related workbook link below to access the recorded material.
The Good Parent - Documents

The Good Parent Workbook- audio files
More helpful reads:
68 Page How to Be A Competent Self-Manager (to awaken your mind and relax your body)